Christos Christou was born in Nicosia Cyprus, August 1964
"The paintings stem from the unconscious, starting and finishing almost as if coming from the canvas and taking me on an unplanned journey that leads to new discoveries and destinations".
Christos Christou maintains his studio in the old city of Nicosia. He is known throughout Cyprus for his abstract visions and brilliant use of color.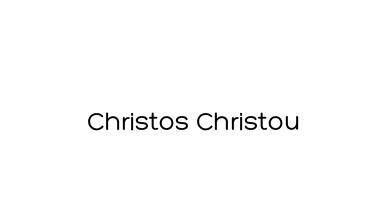 Address & Contacts
Street Address
Patroclou, Chrysaliniotissa 17 , Nicosia 1017 , Cyprus
Contact
Working Hours
now
Normal Opening Hours
Mon:

10:00-18:00

Tue:

10:00-18:00

Wed:

10:00-18:00

Thu:

10:00-18:00

Fri:

10:00-18:00

Sat:

Closed

Sun:

Closed