The Pattihio Municipal Theatre of Limassol is entering a brand new dynamic period, the most unique time of its lifelong existence.
With a full renovation and with the latest equipment, our theatre is ready to respond to the technical and artistic demands of our times.
The Pattihio Theatre aims at fulfilling the demands and the expectations of the public, as well as the artistic community of Cyprus, by providing an exceptional space for extremely well organized and high level performances.
At the same time, we are setting up productions and establishing affiliations that will motivate and promote the creative process of the Cypriot artists and companies, the collaborations with similar artists and companies from abroad, and finally the opportunity to present performances from abroad with a high level of interest to the Cypriot community.
Pattihio will be an open and friendly theatre, a creative and approachable cultural organization as the friends of culture, the organized cultural associations, the independent producers and the whole artistic community of Cyprus envisioned it.
We are in an open and continuous communication with all the people mentioned above, we exchange ideas and we welcome suggestions for productions and collaborations.
Company Information
Year of Establishment
1986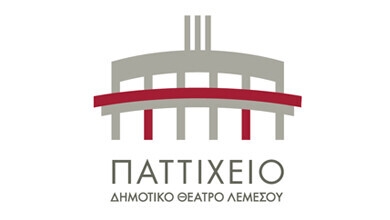 Address & Contacts
Street Address
Agias Zonis 2 , Limassol , Cyprus
P.O. Box: 53150
P.O. Box Postal Code: 3300
Contact
Working Hours
now
Normal Opening Hours
Mon:

10:00-13:00

16:00-19:00

Tue:

10:00-13:00

16:00-19:00

Wed:

10:00-13:00

16:00-19:00

Thu:

10:00-13:00

16:00-19:00

Fri:

10:00-13:00

16:00-19:00

Sat:

Closed

Sun:

Closed